It is with a heavy heart that I tell you all today that Kroppy passed away yesterday. The man was a local legend, class act all the way. I remember the first time I met him, he asked if I'd like to take a picture, I said no, that I'd rather just shake his hand. He smiled and said "enjoy the moments". Since that day, whenever we passed he'd give me a nod, and I'd give him a smile. We never did talk after that day, which is something I regret. 
He was #2 in the most famous Jets fan listing, and Jets fans are devastated by it. The greatest moment in Winnipeg Jets v2.0 experiences was this day right here, when Kroppy made a triumphant return to the MTS Centre after missing several games due to hopitalization.
http://www.cbc.ca/news/canada/manitoba/l...-1.3761283
Kroppy, superfan of Winnipeg Jets, dies at 98 and tributes pour in
He was fixture on the scoreboard video screen above centre ice, saluting at the end of the anthem
CBC News

 Posted: Sep 14, 2016 5:55 AM CT Last Updated: Sep 14, 2016 6:23 AM CT
Kroppy gives a thumbs up to fans at a Winnipeg Jets game last season, after he returned from surgery to a warm welcome at the MTS Centre.
294 shares
Facebook
Email
Related Stories
Len Kropioski, better known as Kroppy to Winnipeg Jets fans, has died at 98.
A longtime fixture at Jets home games — and at Manitoba Moose games before the NHL's return to Winnipeg — Kropioski was born in Winnipeg and lived most recently in Kenora, Ont.
The Second World War veteran made the 2½-drive from Kenora to the MTS Centre for every home game, except when his health wouldn't allow it.
He was a fixture on the scoreboard video screen above centre ice at the end of the national anthem with a salute followed by a wide smile and thumbs up. And his rink-side seats required Kropioski to pass through a gauntlet of well-wishers greeting him.

Len Kropioski was reguarly shown on the Winnipeg Jets video screen, saluting during the Canadian national anthem. (CBC)


He was often one of the last ones leaving the rink for the same reason. And he loved every minute of it.
"It's a bit embarrassing sometimes," Kropioski told CBC News in 2013. "I never was like that before. I never had anything like that before."




The Jets even issued a collector's pin of Kroppy's salute.
When he missed a few games last season following surgery, fans noticed and started asking on Twitter where he was, if he was OK.
When he returned to MTS Centre for a March 30 matchup against the Ottawa Senators, Jets fans brought Kropioski to tears with a standing ovation.
Those same fans are now turning to Twitter again, offering a final salute to the man known as Kroppy. 
Among those are anthem singer Stacey Nattrass as well as Scott Campbell, a Jet during the team's first two seasons in the NHL, 1979-1981, who is returning to the city in October to take in the Heritage Classic.

Quote:[/url]



 Follow




Scott Campbell

 

@NHL_Campbell


So very sad. Was so hoping I might have a chance to meet Kroppy in October. A legend forever.

https://twitter.com/nhljets/status/753353270010052608 …


10:29 PM - 13 Sep 2016
Quote:



 Follow




Stacey Nattrass

 

@StaceyNattrass


The anthem will never quite be the same without Kroppy. He meant so much to everyone in the city and he meant so much to me. Rest well Sir.
6:51 AM - 14 Sep 2016
View image on Twitter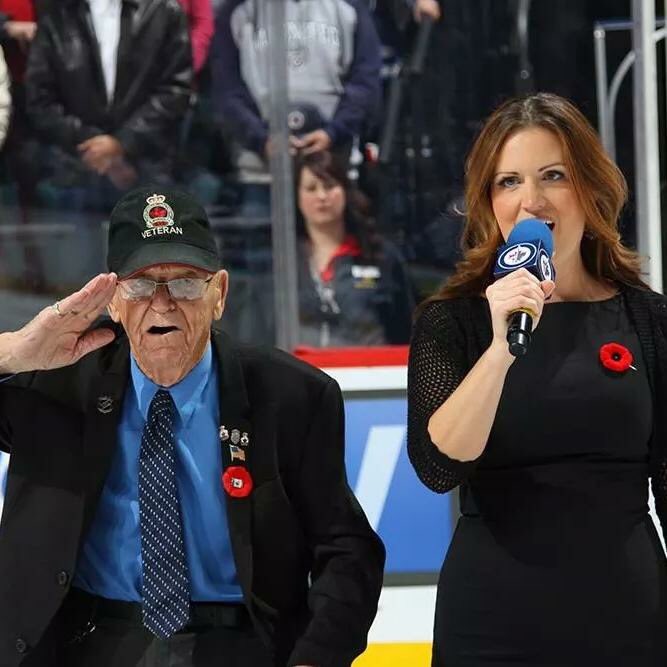 Quote:



 Follow




Stacey Nattrass

 

@StaceyNattrass


My heart is heavy hearing of Len Kropioski's passing. I will never forget the time he joined me on the ice. 

#OCanada


6:39 AM - 14 Sep 2016
View image on Twitter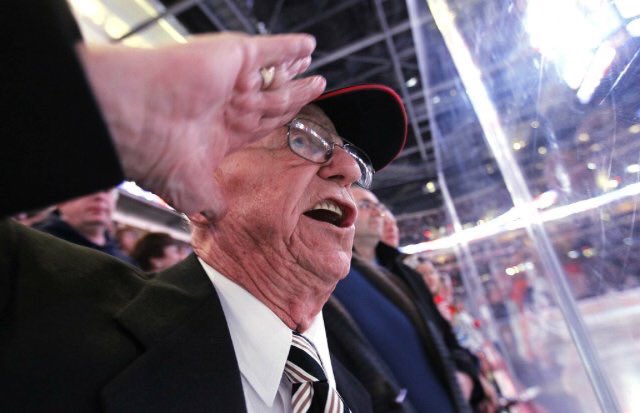 Quote:[url=https://twitter.com/JetFanJord]